Trinity Children's Care is a Christian all-day child care and before and after school care program for students in Indianapolis. The program serves families with children ages 6 weeks to 8th grade. The before and after school programs serve students enrolled in Trinity Lutheran School and Pre-School. The day care rooms serve children ages 6 weeks to 3 years old. Our Children's care program is Christ-centered and focused on child development. Our program accepts CCDF vouchers.
Our day care rooms run Monday-Friday, 7:00am-6:00pm. The program serves children ages 6 weeks to 3 years. The program includes constant supervision, free play, pre-school readiness activities, and more.

We will follow a parent's directions to the best of our ability. It is the responsibility of the parent to provide the nutritional needs for the entire day of care (breakfast, lunch, morning and afternoon snacks). Parents are to supply the following items:

Diapers: 5 diapers per day (25 per full week, not including extra changes). No longer than 3 hours will be allowed to pass between changes.
Wipes: Please supply a refillable tub at first then just packages to refill
Sippy Cups: These are to be filled with juice or milk. Please, no caffeinated drinks.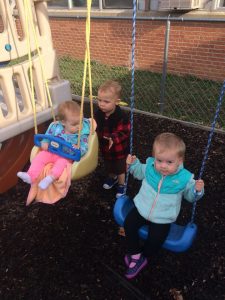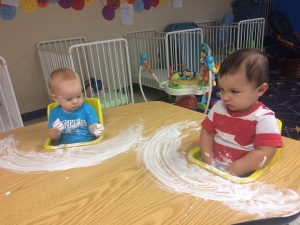 We offer an active member discount of $25 for families who are active members at Trinity Lutheran Church. See Mollie Fraley or the school office for an active member form.
The before school session is for students enrolled in the Trinity Lutheran School and runs from 7:00-8:00am. It is designed to help parents get an early start to their day. The afternoon preschool-aged session is from 12;00 pm-3:10pm and is designed to reinforce what is being taught in the preschool classrooms. Colors, letters, and special units are emphasized in unique and exciting ways. The after school session runs from 3:10-6:00pm and provides a relaxed atmosphere with an opportunity for homework to be completed and loads of FUN!
-Children's Care is available during Spring Break, Christmas Break, and throughout the summer.
-Available to Trinity School Students only.
-Must complete Trinity Children's Care Guidelines & Policies before student may attend.
-Cash, check, debit/credit accepted.
-Third child free after two paid children per family. (Free child will be the one that least used Trinity Children's Care that week).
-Students arriving before 7:55 AM and/or not picked up within 15 minutes of school release will be sent to Trinity Children's Care and regular fees will apply.
-Students attending Trinity Children's Care on holidays or vacation days must bring a sack lunch and a drink.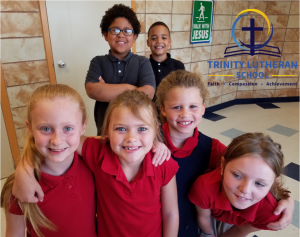 Pricing

Rates for Trinity Children's Care changed on January 1, 2021. Below are the current rates for both the day care and the before/after school care.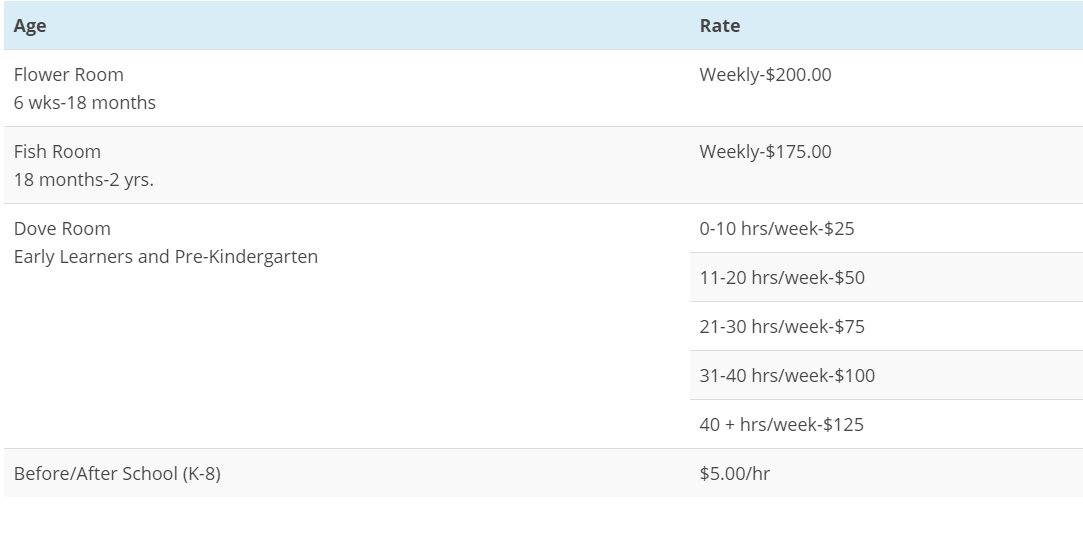 Administrator: Mollie Fraley, (317) 897-0243 or email

Children's Care After Hours Number (After 4pm), (317) 332-3825